DIAMOND / CBN ELECTROPLATED TECHNOLOGY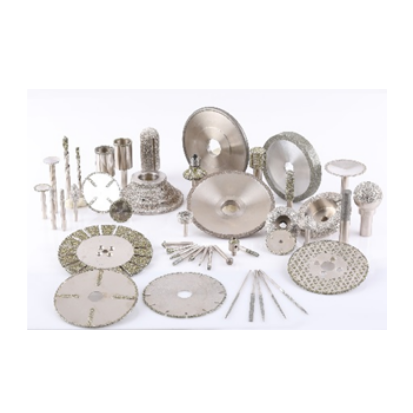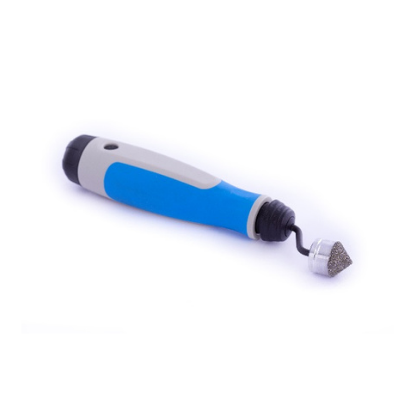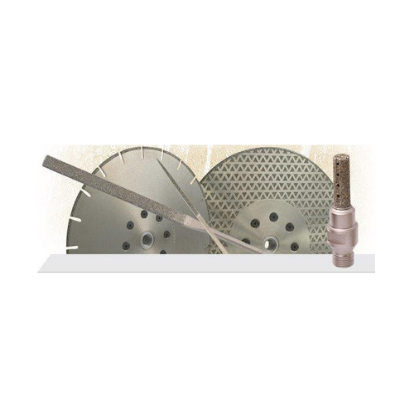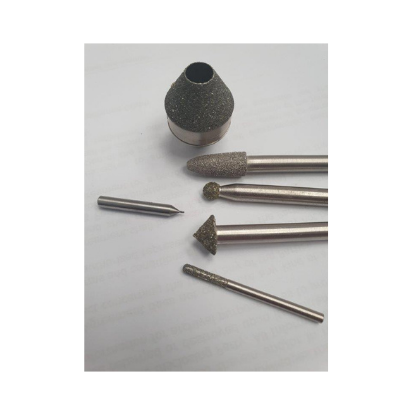 Electroplated Technology is a Diamond / CBN single layer of abrasive on its Cutting, Drilling Grinding edge.
Diamond / CBN Electroplated Advantage Enables:
Time reduction: Faster stock removal and increased speed and feeds.
Ability to maintain a consistent form and dimensions throughout of the tool life.
High removal rates, less heat affect effect when a large amount of stock removal is required.
Very high grip.
stripped and re-coated with a new layer.
Enable coating of any standard, complicated and complex profile tools, even of irregular shapes.
The Diamond Grits is held in place on a steel blank using a hard nickel electroplating process. This nickel plating is built up around the Diamond /CBN Grits to approximately 50% of the Grits height. The exposure of the diamond / CBN Grits allowing real advantages over typical bonding methods.
DIAMOND / CBN ELECTROPLATED widely used for Grinding, Trimming, Cutting, drilling in any hard to cut Abrasive materials, Electroplated Technologies
process in use in many industries processing Abrasive material:
Aerospace,
Automotive,
Ceramics & CMCs,
Composite,
Dental,
Plastics processing (GRP/CRP),
Marble & Stone,
Grey Cast iron and others.
Solutions for Abrasive materialS
MDT designs and delivers advanced cutting solutions for all abrasive materials, from standard to customized engineered solutions, you can rely on our experience
Part of Schneider Group, MDT Industrial is a worldwide manufacturer of diamond/CBN abrasive grits tools.
Since 1990, MDT Industrial specializes in design and manufacture of precision diamond abrasive grits tools for grinding, cutting, deburring, drilling, trimming and polishing of abrasive materials such as: Composites, Honeycomb Composites, Graphite & Kevlar, Reinforced Plastics, Ceramics, Fiberglass, High Temperature Alloys, Tungsten Carbide, Inconel and more.